ANT ESPORTS MP320S
Speed Gaming Mouse Pad- XL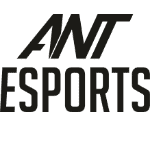 Share it:
Edge even the seams at the edge are flat, comfortable for your wrists and hands.

Anti-slip Rubber Base Gaming Mouse Pad -Dense anti-slip rubber base provides heavy grip preventing sliding or movement of mouse pads

Machine washable, pure black mouse pad multi pack which has a great locking-color effect

Ultra-smooth Surface Gaming Mouse Pad -Made of Premium-textured and smooth lycra cloth surface that the mouse glides over nicely.
SKU: MP320S
Availability:
Only 1 left in stock
₹650
Only 1 left in stock
ANT ESPORTS MP320S
Ant Esports MP320S has seamlessly stitched anti-fray edges to give you a flat and uniform surface, a soft cloth surface for wrist comfort and a textured natural rubber.




*Get more deals on pcshop store on mousepad