AMD RYZEN 3 33OOX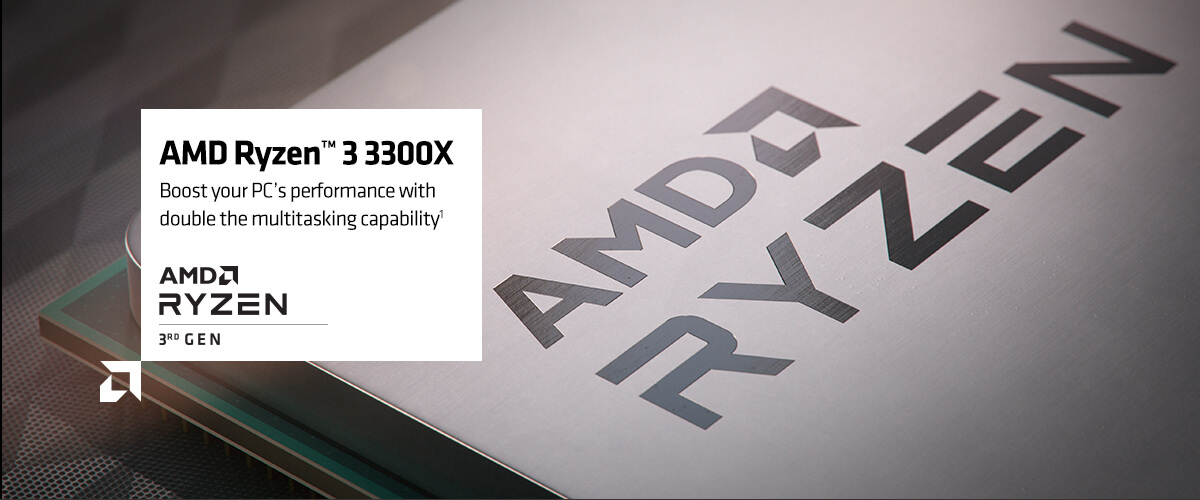 Setting the Bar for High Performance
AMD's high-performance x86 Core "Zen 2" architecture enables 3rd Gen Ryzen™ Processors like the AMD Ryzen™ 9 3900X to deliver the highest single-thread and multi-thread performance of any mainstream desktop processor.1 For gamers and creators alike, that's mission-critical performance built to help you win.
The advanced processing power you need to master demanding VR workloads
Incredible virtual experiences require incredible computing power. Select AMD VR Ready processors unlock virtual worlds for you to enjoy, thanks to advanced AMD FX™ and AMD Ryzen™ processors that meet or exceed the requirements for either the Oculus Rift, HTC Vive, or Windows® Mixed Reality premium head-mounted displays.
*check AMD Ryzen official website here
*check more deals on our store